Happy Mothers Day Dog Mom (Printable Certificate)
Happy Mothers Day Dog Mom! As a dog mom myself, I know how hard it can be to juggle work, take care of a pet, and take care of our kids and family. But you do it with grace and style! Dogs are such special creatures, and they add so much joy to our lives. I'm grateful for all the dog moms out there who make this world a better place. Thank you for your love and dedication!
Mother's Day is a special day for all of us, and we should take the time to celebrate our accomplishments. Dogs rely on us for everything, and we wouldn't have it any other way. We are the ones who feed them, take them on walks, and give them lots of love and affection. Today, we want to say thank you to all of you dog moms out there for everything that you do!
Happy Mothers Day Dog Mom Certificate
To show our appreciation, we are offering a free dog mom certificate that you can download and print out. Just enter your name and email address below to get the free Best Dog Mom certificate. We hope you have a wonderful Mother's Day!
Did you know there is a National Dog Mom Day?
National Dog Mom Day is a day to appreciate all of your furry friends. It's also the perfect opportunity for you find new ways that animals can help enhance life, both physical and emotional. The National Dog Mom Day is a day to celebrate all the hard work and dedication that goes into being a dog mom and it is celebrated on the second Saturday in the month of May. You might think it's easy, but there are many commitments involved from caring for their health in addition taking them on walks or picking up after them when they go potty indoors!
What better way to spend your day than with the most important people in life? The National Dog Mom Day started off as a compromise between cat parents and dog-loving folks, but now it's widely recognized internationally.
Best Dog Mom Mothers Day Gifts
PUP MOM CRATE is a monthly dog mom subscription service that your dog mom will love! They have dog mom items, dog treats, and dog toys. Learn more about PUP MOM CRATE for a dog mom.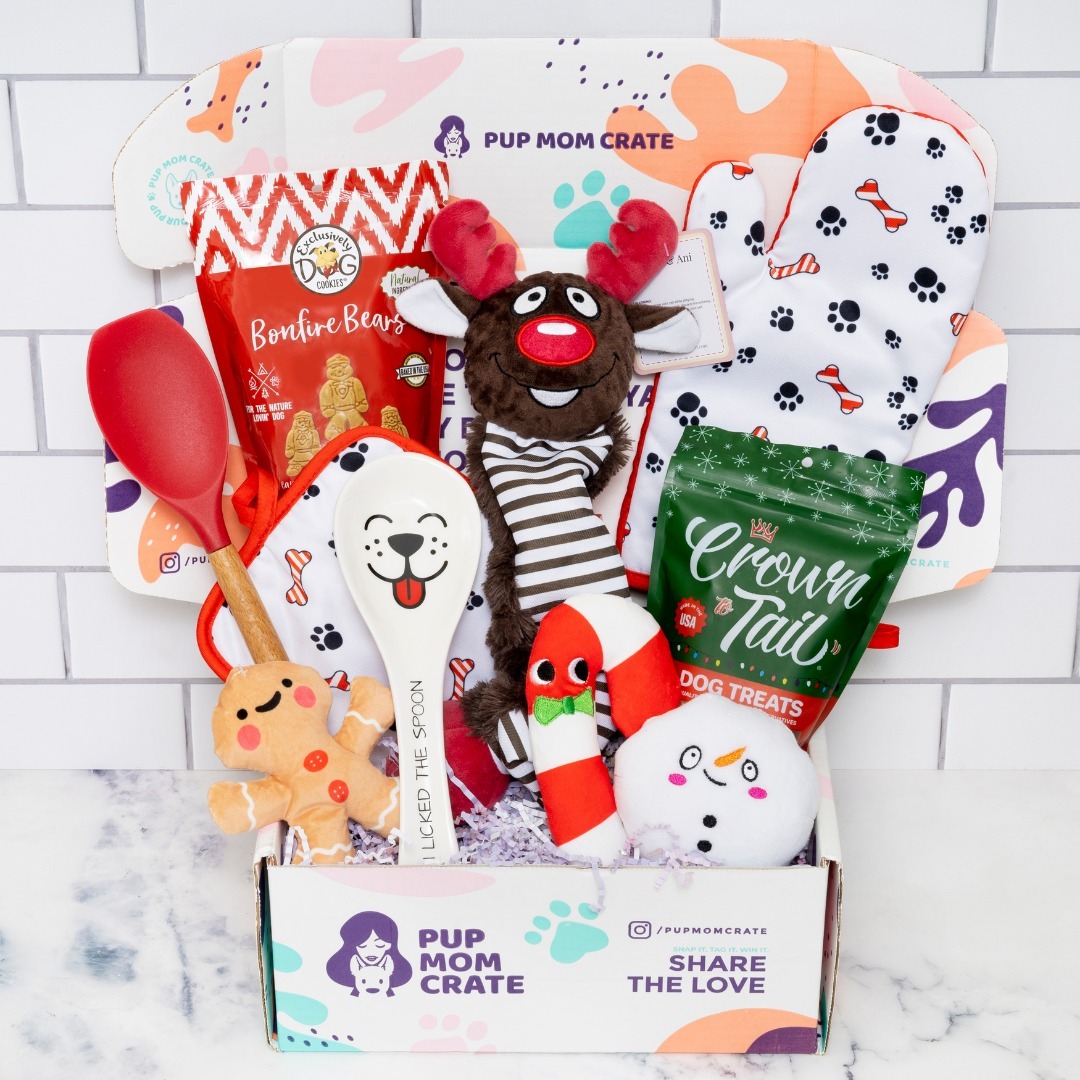 ThisWear Best Dog Mom Ever Gift Aluminum Water Bottle with Cap & Sport Top from Amazon
Personalized dog tags, mugs, thermos, and many other items can be found on Etsy.

In honor of Mother's Day, we are giving away a free dog mom certificate to all of our readers! Just print it out and fill in your dog's name to show your dog just how much you love them. We hope you have a wonderful day celebrating with your furry family members! Thank you for being the best dog moms out there!
We appreciate everything that you do for your furry family member. Happy Mother's Day!
For another fun Mother's Day craft, here is how to make Mother's Day Handprint Art